News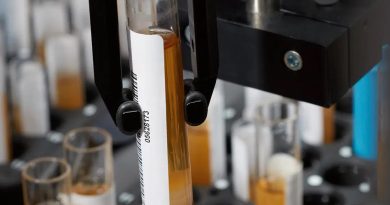 The analytical equipment industry demands precise and reliable equipment in order to deliver the results clinical and medical staff rely


POMPE A TRASCINAMENTO MAGNETICO, MICROPOMPE PER DOSAGGI, COMPRESSORI E POMPE PER VUOTO A SECCO (OIL FREE). ALTA QUALITA', CUSTOMIZZAZIONE E SERVIZIO AL CLIENTE PER SODDISFARE AL MEGLIO LE RICHIESTE SEMPRE PIU' IMPEGNATIVE E SFIDANTI.

Dal 1991 Techma GPM (ai tempi Pompe GPM) opera sul mercato Italiano ed Europeo continuando ad implementare nuove linee di prodotto ricercando prodotti all'avanguardia per riuscire a soddisfare le richieste dei clienti offrendo pompe per liquido e compressori di qualità comprovata. A questo si aggiunge un ampio magazzino, hub Europeo per vari produttori di pompe Americani e Giapponesi, distinguendosi così dai concorrenti per la vastissima gamma di pompe in pronta consegna. Il nostro team di esperti, supportato direttamente dai produttori, può fornire inoltre una consulenza per la selezione della migliore soluzione tecnica per ogni tipo di applicazione.
Fiore all'occhiello di Techma GPM sono le pompe centrifughe a trascinamento magnetico, le micropompe per dosaggi e compressori e pompe per vuoto a secco.
MAG DRIVE PUMPS, MICRO PUMPS FOR DOSING, COMPRESSORS AND VACUUM PUMPS (OIL FREE). HIGH QUALITY, CUSTOMIZATION AND CUSTOMER SERVICE TO BEST SATISFY THE INCREASINGLY DEMANDING AND CHALLENGING REQUESTS.

Since 1991 Techma GPM (at the time Pompe GPM) has been operating on the Italian and European market by continuing to implement new product lines by researching cutting-edge products to be able to satisfy customer requests by offering pumps for liquids and compressors of proven quality. Added to this is a large warehouse, a European hub for various American and Japanese pump manufacturers, thus distinguishing Techma GPM from its competitors for the vast range of pumps ready for delivery. Our team of experts, supported directly by the manufacturers, can also provide consultancy for the selection of the best technical solution for each type of application.